Life. Organizer.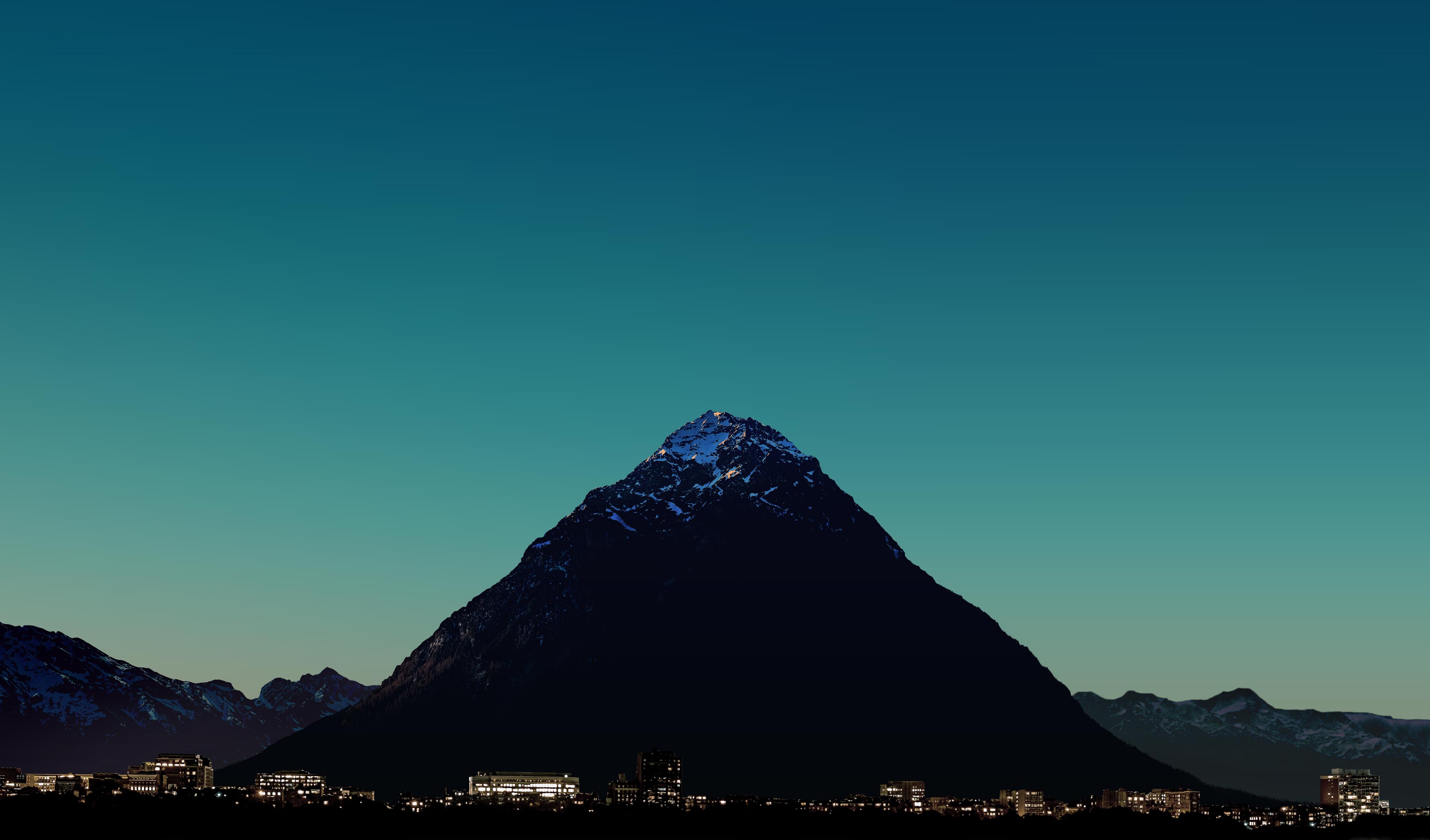 I AM
Write down the areas of your life and take responsibility. Relationship, Career, Body, ... Who are you?
TRACK
Track your goals. Forster healthy habits. Gain insight with activity- and burn down charts
REVIEW
Take your time to review your views, projects and levels on a regular basis. Kick outdated drops, rearrange projects and make sure they are in line with your goals.
NO
Everything you don't want to do and are not responsible for belongs here
IDEA
You can't do it now, but it's worth keeping for that famous "someday". This is the place.
ACTIVE
A space for your active projects. Break them down into as many subtasks as you can - at least define a next step - this will keep you from procrastinating and set you up for creating momentum. Now.
ARCHIVE
There are things you'd like to keep in mind like restaurants, films, locations, websites ... instead of keeping them in mind keep them here and use your mind for something you love to do.
DONE
Yeeeaaaaar! You did it!
IN
EVERYTHING that comes to mind and needs more attention than you can afford (at the moment) is dropped here. Assign these things to existing projects later.
NEXT
momentum automatically takes the first drop of your ACTIVE projects and shows it in a defined context. This way you can stay focused and get s**t done NOW.
AWAY
Drops you've delegated to other people, but don't want to forget about or things you're waiting for are potential mind-blockers. Put them here to free up space.
Progressive Web App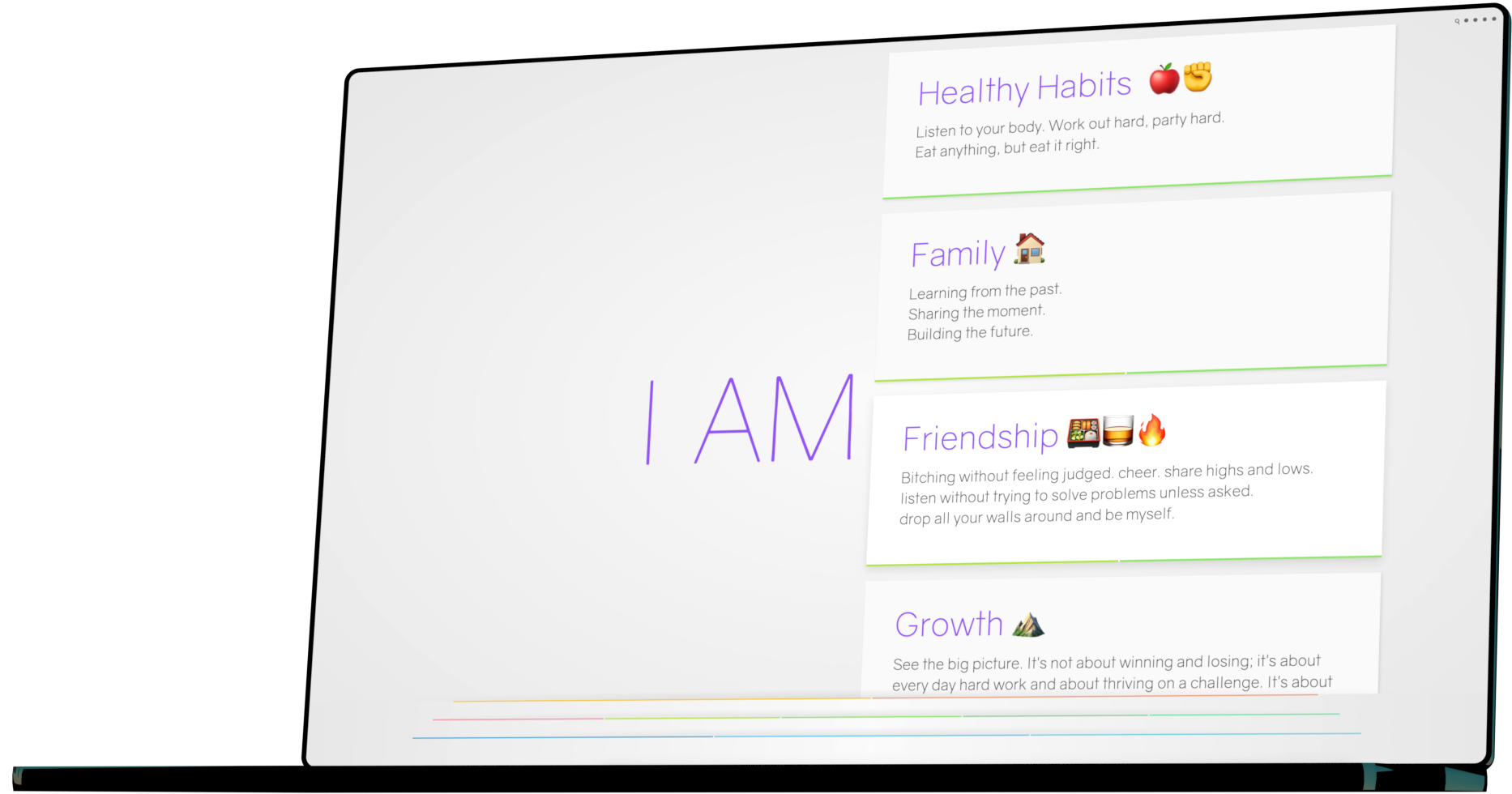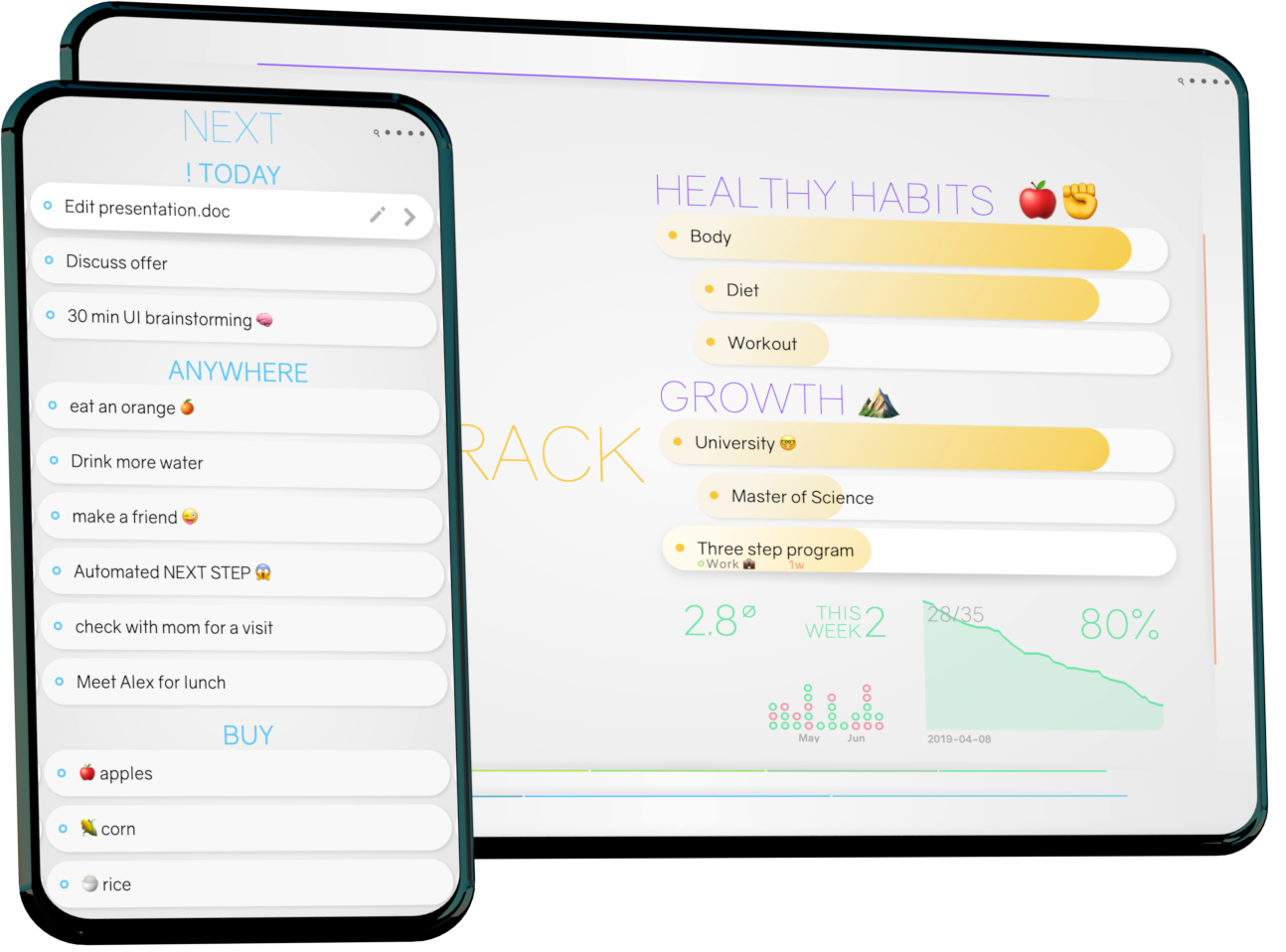 Features
Endless project hierarchies
Progressive Web App:
Mobile & Desktop
Top-down workflow:
Vision - goal - project - next step
Pricing
free
One-month-trial
unlimited access to all features for 30 days